Essential for every bride's big day is an amazing hairstyle and with that amazing hair accessories. I made it my mission to find the best (or at least my favorite:) hairpieces for every type of bride.
For the Simple Bride
This hair comb is perfect for the simple bride. The crystals add something special to it for your big day, yet it is still simple enough. It would easily spice up a simple wedding dress, but also wouldn't take anything away from a more elaborate dress.
For the Bohemian Bride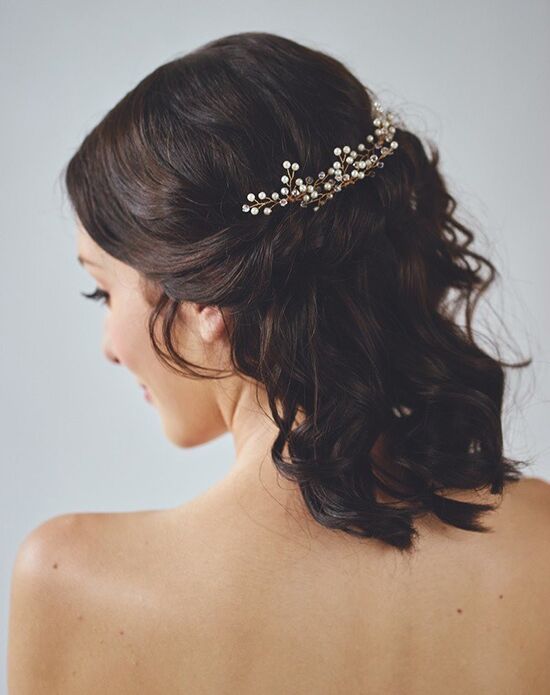 This hair comb is perfect for the bohemian bride. It mimics the look of a branch with berries, or, in this case, crystals, on the end. If your wedding theme is rustic or outdoors, this would be a perfect addition to your bridal look. It is absolutely beautiful!
For the Glam Bride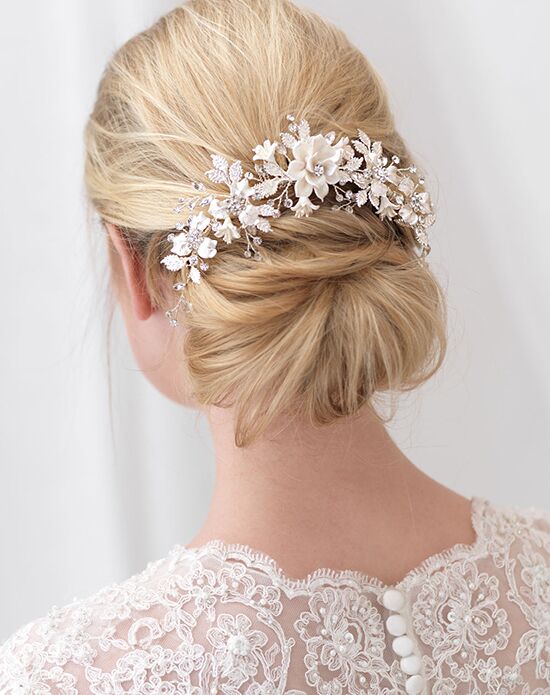 Another beautiful hair comb, this piece was definitely designed with the glamorous bride in mind. The flowers details would match the bouquet beautifully and the branches peaking out throughout the piece add gorgeous detail to the piece. As shown in the picture, the comb pairs perfectly with a simple hairstyles, as it is so intricate and beautiful on its own. It adds a beautiful pop to the bride's wedding day look!
For the Classic Bride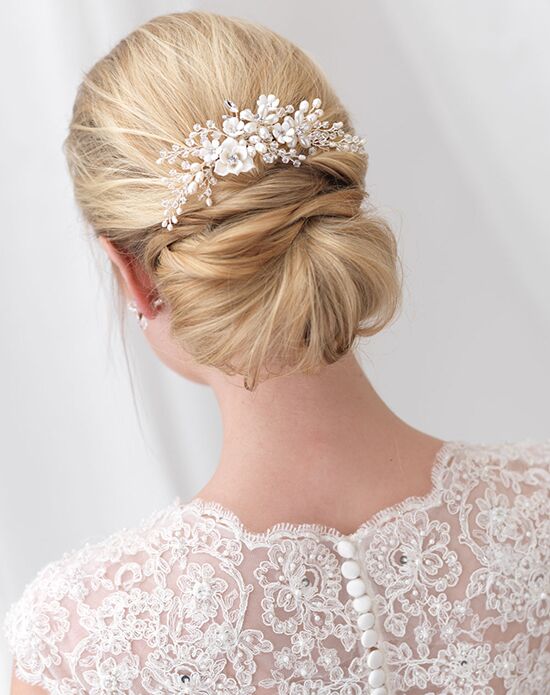 A classic piece that is meant for the timeless bride. This piece will never go out of style. The intricate details in conjunction with the combination of pearls and diamonds adds an elegant effect to any wedding day look. This stunning piece will enhance any wedding dress perfectly!
I hope you all enjoyed reading my guide to hair combs! Leave a comment below letting me know the next wedding post you want to see!
____
Xo,
B.Lo
Photo Credits:
https://cassandralynne.com/collections/bridal-hair-combs/products/bridal-side-comb-in-antiqued-silver-and-crystal
https://www.theknot.com/fashion/aurae-hair-wreath-davie-chiyo-hair-accessories-veils-wedding-accessory
https://www.theknot.com/fashion/ivory-silver-floral-back-comb-tc-2303-usabride-wedding-accessory
https://www.theknot.com/fashion/pretty-bouquet-floral-comb-tc-2291-usabride-wedding-accessory